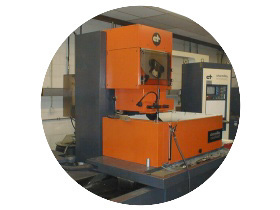 When turning, milling and grinding are not enough.
Electrical discharge machining (EDM) is the best solution to achieve forms and shapes that are unattainable with conventional machining techniques or for extremely hard or treated materials.

So, of course, we at Mustard also have this technology as it is an indispensable accessory for certain products.